Participating Organizations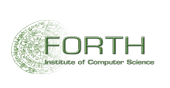 The Foundation for Research and Technology - Hellas (FORTH), established in 1983, is the largest Greek State R&D Centre. The Institute of Computer Science (ICS) has established an internationally acknowledged excellence in conducting basic and applied research, developing applications and products, and providing services. FORTH participates in the project through the Distributed Computing Systems (DCS) laboratory. DCS currently coordinates SysSec: The European Network of Excellence in Threats and Vulnerabilities for the Future Internet, consisting of 8 partners and more than 70 associated partners funded in part by the European Commission. DCS will bring in experience in the areas of privacy, security, and safety.

Politecnico di Milano (POLIMI) is the largest Italian Technical University, with over 1500 faculty members. The Department actively involved in systems security is the Dipartimento di Elettronica, Informazione e Bioingengeria (DEIB, https://www.deib.elet.polimi.it), with 200+ faculty members and slightly short of 200 PhD students and postdoc researchers. The systems security research group works at the NECSTLab (https://necst.it) of DEIB and is co-led by Prof. Stefano Zanero and Prof. Federico Maggi. NECSTLab hosts approximately 40 M.Sc. and PhD students performing research in system architectures and security at any given moment in time.

The Vrije Universiteit (established 1880) has over 15,000 students studying in 12 faculties. The Computer Science Department is in the Faculty of Sciences and its staff consists of about 50 faculty. Within the department, the Computer Systems Section conducts research in the areas of security, distributed systems, advanced Internet applications, parallel programming, and related areas. Well-known projects in the past include Minix, the Concurrent Versioning System (CVS), Amoeba, and the Argos Honeypot. Current research in security comprises such areas as secure operating systems, vulnerability detection, software hardening, and software analysis.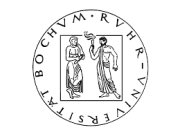 Located in the midst of the dynamic, hospitable metropolitan area of the Ruhr, in the heart of Europe, the Ruhr-University Bochum (RUB) with its 20 faculties, RUB's disciplinary institutional units, is home to 5,600 employees and over 41,000 students from 130 countries. All the great scientific disciplines are united on one compact campus. The Horst G¨ ortz Institute for IT-Security (HGI) was founded 2001 at RUB to cope with the Europe-wide deficits in the field of public research on computer ecurity. The Chair for Systems Security focuses on different topics in the area of applied computer security. This research field deals with the security of deployed systems and the analysis of real-world phenomena observed in the wild. Research topics of the group include for example honeypots/honeynets, bots/botnets, security of smartphones, malware analysis, spam and similar aspects from the area of system and network security.

Telefonica I+D (TID), founded in 1988, is the innovation center of Telefonica. TID aims to boost Telefonicas competitiveness through technological innovation. TID is the largest private R&D center in Spain with respect to activity and resources, and it is the most active research center in Europe in terms of European research projects in the ICT sector. Since its foundation in 1988, TID has won numerous technical awards; among these, it is worth mentioning the "Principe Felipe" award for business excellence received in 2002. In 2006, the TID research group was created with the goal to carry on mid to long-term research on several technological areas of interest for Telefonica. The research group works in collaboration with universities and other research institutions, promoting scientific dissemination through both publications and technology transfer. Dr. Pablo Rodriguez leads the research group within TID with the help of Dr. Nuria Oliver and Dr. Dina Papagiannaki. TID research group currently works in several areas including Fixed and Wireless Networking, Online Social Networks, User Modeling & Machine Learning, Distributed Systems, Multimedia Analysis, HCI and Mobile Computing, Security and Privacy, Network Economics.

F-Secure Corporation is an cyber security and privacy company based in Helsinki, Finland. The company has 20 country offices and a presence in more than 100 countries, with Security Lab operations in Helsinki, Finland and in Kuala Lumpur, Malaysia. Through more than 200 operator partners globally, millions of broadband customer use F-Secure services. F-Secure Corp. is publicly traded on the Helsinki Stock Exchange under the symbol FSC1V. The current line of home-user products from F-Secure includes F-Secure Internet Security, F-Secure SAFE, F-Secure Anti-Virus, F-Secure Anti-Virus for Mac, F-Secure Search, F-Secure KEY, F-Secure Booster and F-Secure Freedome. F-Secure's business products include F-Secure Protection Service, F-Secure Business Suite, F-Secure Client Security, F-Secure Anti-Virus for Servers, F-Secure Linux Security, F-Secure Internet Gatekeeper for Linux, F-Secure Protection Service for Email, F-Secure Policy Manager, F-Secure Mobile Security for Business, F-Secure Messaging Security Gateway and F-Secure for Exchange. White-labeled versions of F-Secure's security software are also available through operators around the world via monthly or yearly subscription plans.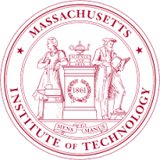 Massachusetts Institute of Technology (MIT) is a private research university in Cambridge, Massachusetts. Founded in 1861 in response to the increasing industrialization of the United States, MIT adopted a European university model and stressed laboratory instruction in applied science and engineering. For several years, U.S. News & World Report, the QS World University Rankings, and the Academic Ranking of World Universities have ranked MIT's School of Engineering as the #1 Engineering School. In this project MIT participates through MIT Computer Science and Artificial Intelligence Laboratory (CSAIL) and the Computational Structures Group. The Computation Structures Group's mission is to enable the creation and development of high-performance, reliable and secure computing systems that are easy to interact with. The group is currently conducting research in the areas of hardware synthesis, computer security, computer architecture and VLSI design.

Columbia University, is an American private Ivy League research university located in Upper Manhattan, New York City. It is the oldest institution of higher learning in the State of New York, the fifth oldest in the United States, and one of the country's nine Colonial Colleges founded before the American Revolution. The Network Security Lab at Columbia University's Computer Science Department is dedicated to performing cutting-edge research in critical areas of network and systems security. This research includes new methods for efficient encryption, system and network reliability, autonomic security, reactive security systems, automated patching, host-based intrusion prevention, applications of peer-to-peer networks, security and availability policy, and network intrusion detection and anomaly analysis.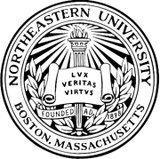 Northeastern University is a private institution that was founded in 1898. It has a total undergraduate enrollment of 13,204 and the campus size is 73 acres. Northeastern's internationally recognized cyber security group considers security problems on two fronts. On one front, the group focuses on the growing field of wireless and mobile communications, including hybrid networks composed of landlines and wireless laptops, desktops, and cell phones. Its goal is to make communication more efficient, reliable, resilient, and secure. On the other front, the group considers system security involving malware and vulnerability analysis, and intrusion detection. The group's long-term goal is to develop the enabling technology for an ambient intelligence that is aware of people's presence, needs, and context, and is resilient to natural and man-made disasters, thus bridging the cyber and physical worlds.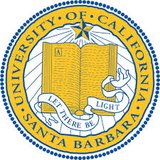 The University of California, Santa Barbara (commonly referred to as UC Santa Barbara or UCSB) is a public research university and one of the 10 general campuses of the University of California system. The main campus is located on a 1,022-acre (414 ha) site near Goleta, California, United States, 8 miles (13 km) from Santa Barbara and 100 miles (160 km) northwest of Los Angeles. Tracing its roots back to 1891 as an independent teachers' college, UCSB joined the University of California system in 1944 and is the third oldest general-education campus in the system.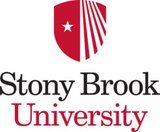 Stony Brook University was founded in 1957, and is one of the State University of New York's four University Centers. Stony Brook's reach extends from its 1,039-acre campus on Long Island's North Shore—encompassing the main academic areas, an 8,300-seat stadium and sports complex, and Stony Brook Medicine—to Stony Brook Manhattan, a Research and Development Park, four business incubators including one at Calverton, New York, and the Stony Brook Southampton campus on Long Island's East End. Stony Brook also co-manages Brookhaven National Laboratory, joining Princeton, the University of Chicago, Stanford, and the University of California on the list of major institutions involved in a research collaboration with a national lab.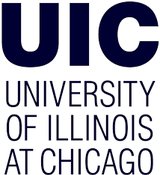 The University of Illinois at Chicago (UIC) is the largest institution of higher learning in the Chicago area, and serves a student body of about 16,000 undergraduates and 9,000 graduate and professional students. The student body is diverse in age, ethnicity, cultural heritage, and goals. UIC is a Carnegie 1 Research University.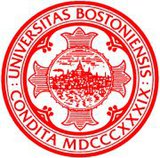 Boston University is a private RU/VH research university offering bachelor's, master's, and doctorate degrees from 18 schools and colleges. Boston University counts seven Nobel Laureates among its past and present graduates and faculty. The department of Electrical and Computer Engineering (ECE) is the largest department within Boston University's College of Engineering. Faculty at the department engage successfully in research activities in the areas of Computer Engineering, ElectroPhysics, and Information and Data Sciences. For example, the research of Theodore Moustakas at BU's ECE department led to a patent that covers an efficient method of creating blue-color light emitting diodes (LEDs). A technology today widely used by brand name companies such as Microsoft, Motorola, or Sony.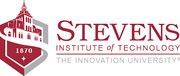 Stevens Institute of Technology, The Innovation University, is a premier, private research university situated in Hoboken, N.J. The 55-acre campus is on the Hudson river, overlooking the Manhattan skyline and within a few minutes from NYC via public transportation. Founded in 1870, technological innovation has been the hallmark and legacy of Stevens education and research programs for more than 140 years. Within the universitys three schools and one college, more than 6,800 undergraduate and graduate students collaborate with more than 380 faculty members in an interdisciplinary, student-centric, entrepreneurial environment to advance the frontiers of science and leverage technology to confront global challenges. Stevens is home to three national research centers of excellence, as well as joint research programs focused on critical industries such as healthcare, energy, finance, defense, maritime security, STEM education and coastal sustainability. Stevens is consistently ranked among the nations elite for return on investment for students.